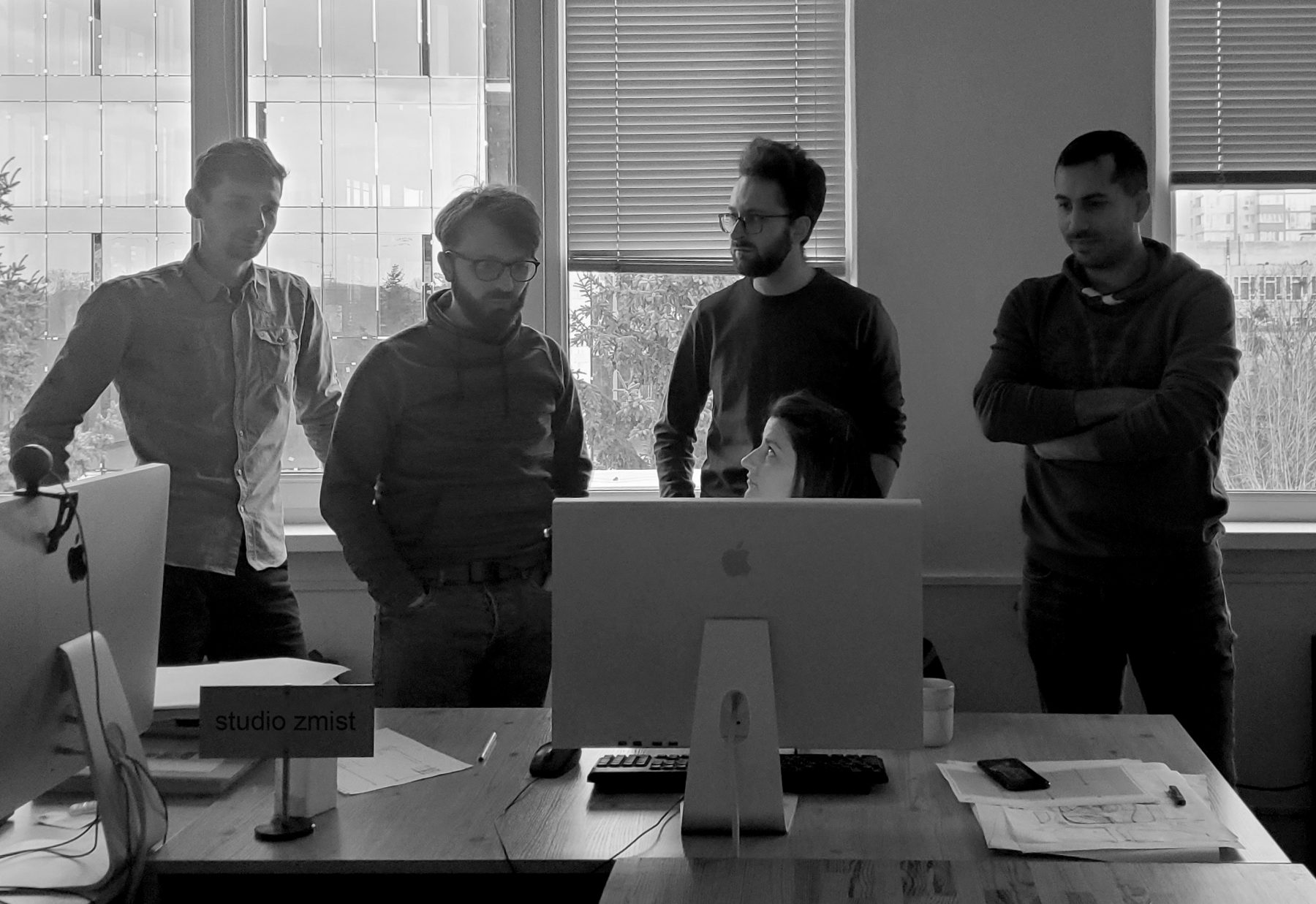 Greetings fellow human beings!
We are an architectural studio based in Lviv, Ukraine. Our team consists of six professionals with six to ten years of experience in different branches of architecture. Together we've worked for the last five years as a studio with a horizontal organization structure on various projects and contests.
The purpose of this letter is to find collaboration opportunities with our international colleagues. We have experience of remote work and, if necessary, the opportunity to visit for direct communication and acquaintance.
Our team has wide experience in projects of various scales and levels of complexity. We work with public buildings, landscape architecture mainly of public spaces, residential and commercial architecture, as well as urban analysis and interior design.
Our field of expertise includes:
Site analysis (climatic, geographical, historical, legal, and infrastructural context);
Architectural concept design;
Architectural contest proposal;
Architectural design development;
Technical designs and specifications;
Detailed architectural drawings;
Interior design (concept and design development);
Urban and landscape design;
BIM modelling (LOD 100-500);
Advertising materials (sketches, renderings, 360 panorama, 3D floor plans, models for WebGL, etc.).
In our work, we use pencils, rolls of tracing paper, Archicad, Autodesk Revit, Autodesk AutoCAD, SketchUp, Rhino 3D, Grasshopper, Autodesk 3D Max, Adobe Creative Suite.
Most of our projects you can find here on our website.
At this difficult time for Ukrainians, when many people lost their jobs due to the war, we will be utmost grateful for the cooperation opportunity. In turn, we will do everything in our power to achieve the highest quality results in every project. And as soon as these hard times are over, we look forward to your participation in building back Ukrainian cities with us.
Feel free to get in touch with us if you have any questions. We speak English, Ukrainian or any other language with a translator.
You can reach us via email, give us a call or text us through any available messenger at the numbers listed below:
studio.zmist@gmail.com
Markiian Maksymiuk
+38 063 388 23 00
Solomiia Halayko
+38 063 277 55 06
---
With the hope of a bright future,
team of Studio Zmist